gircher muesli
now browsing by tag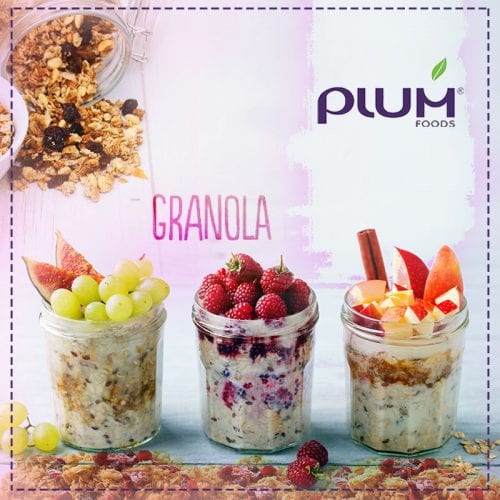 Plum Foods are wholesale granola suppliers. We manufacture Granola and Muesli in Sydney NSW and then distribute to all the suburbs of Sydney, Melbourne, and Brisbane overnight. We offer gourmet healthy breakfast cereals; all our gourmet granolas are majority organic.
Our Granola products have been refined over the years and adjusted to the taste of our consumers. Plum foods offer a special Granola for Paleo food eaters. Our Apple Supreme Paleo Granola is a must try and for those who want completely plant-based food, we have the Maple Nut Crunch Gluten Free Granola. A Vegan Granola which does not even contain honey or any dairy products.
One of our best healthy breakfast foods is the bircher style muesli Fig & Apricot, (serving pictured).
We also have the Cranberry Crunch Granola crunchy roasted gourmet granola with pecans honey and dried cranberries. It is one of our best selling breakfast cereals.
Plum foods are a wholly owned subsidiary of the Opera Foods Group.