Uncategorized
now browsing by category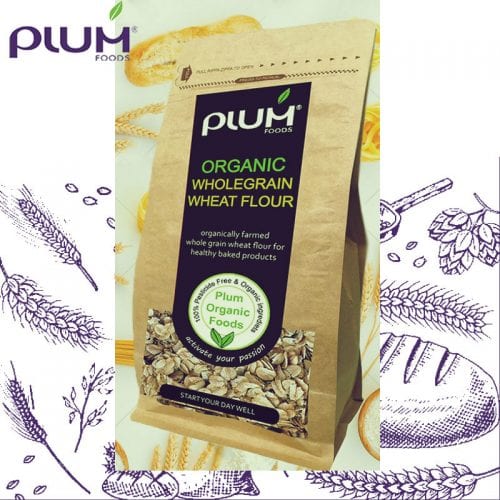 Plum Foods is a long established Australian brand dealing in Gourmet foods and healthy breakfast cereals. Muesli and Granola of different varieties and flavors are our top range of products for discerning health food lovers.
Our Organic Whole grain wheat flour is a high nutrient product which contains antioxidants and minerals in a large amount. They are a good source of some essential minerals such as Calcium, Iron and Selenium. Whole grain wheat flour is a 100% whole wheat product they also contain dietary fibre, protein fibre and manganese.
All our products meet the basic criteria for healthy cereals which have been certified by HACCP. There is no added sugar, sweeteners, colors or preservatives but all our products are Australia made using only natural wholefood ingredients.
Two of our products have been globally recognized and awarded gold medals at the Great Taste awards of UK for its taste, quality and standard.
Try our Organic Whole grain wheat flour in your own recipes. The brand Plum Foods is a wholly owned subsidiary of fine food wholesalers Opera Foods.
Plum Foods offer a gorgeouse small 400g Christmas Cake in a size that is perfect for a slice each for around 6 people.
Our Christmas cake is rich and fruity and moist, marinated and filled with dried fruits and almonds and is a natural long life product.
We make these to order for Christmas and invite bulk orders by end of September each year.
The Plum Foods 400g Christmas cake is a perfect size for retailers as it popular in size. Ideal impulse buy sellers for greengrocers, delicatessens, and perfect for gourmet gift baskets.
Order your Christmas cakes in boxes of 12 early for next season.
Plum Foods is a subsidiary of fine foods wholesaler & manufacturer Opera Foods
#christmascake #xmascake #plumfoods #operafoods