Low GI
now browsing by tag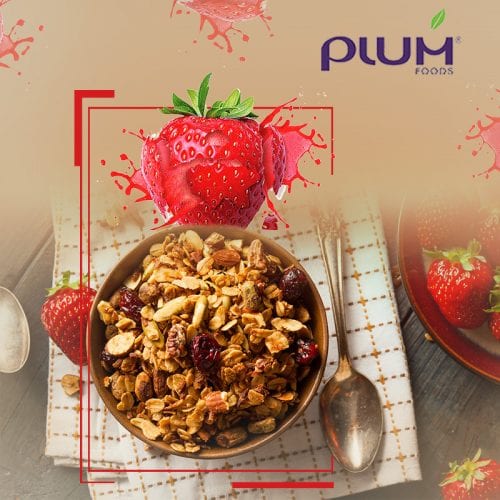 Granola is considered to be breakfast as well as a snack food that comprises of rolled oats, nuts, honey and some fruit for sweeteners but ours has no added sugar. During the period of making granola, several processes are followed for the production of organic wholesale granola. At the time of baking, respective mixtures are stirred well for the maintenance of respective cereal consistency in breakfast.
Sometimes dried fruits such as raisins, dates are added for making the texture good. People prefer to have granola with honey, yogurt, fresh fruits including strawberries, blueberries, bananas and it can be eaten with milk and several kinds of cereals. During the time of camping, hiking and backpacking, people carry granola as it is considered to be a nutritious, rich in calories, lightweight and it is also convenient to store during backpacking and hiking. The health benefits of granola include improvement of digestion, and blood sugar control from Low GI Ingredients.
Plum foods are a healthy breakfast cereal provider company. We have different varieties of Granola and Muesli products which are perfect for you to start your healthy breakfast diets including Gluten Free.