organic oats
now browsing by tag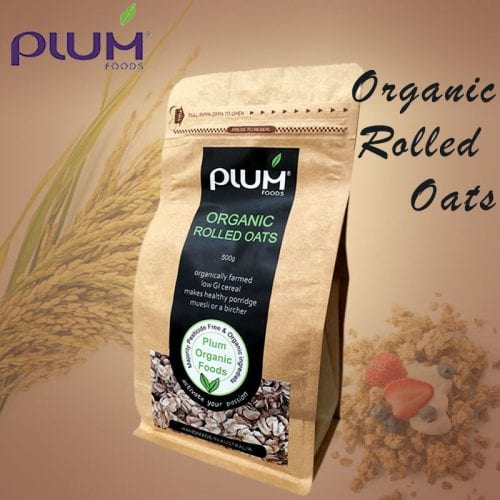 Organic rolled oats is a leading product of Australian cereal manufacturer Plum Foods  that is grown organically. Organic rolled oats are rich in fiber as well as antioxidants they are among the best organic cereals.
According to the researcher, oats are considered as the healthiest breakfast cereal in Australia and is very low in gluten. Whilst Organic oats are not totally gluten free, Oats is very low in gluten and even some coeliacs can tolerate it. The researchers have suggested that people should have oaten porridge at breakfast as it increases the stamina of an individual. Organic rolled oats can be grown in cool, respective moist climate and it is suitable to grow in any type of soils that contain alkaline between 5.5 as well as 7.0. Organic rolled oats are grown pesticides free and it does not contain any respective chemical residues. Organic rolled oats are rich in fiber; therefore, it helps to lower cholesterol levels of an individual.
Plum Foods are wholesale granola manufacturers who pack and produce their own products. All our products have majority organic and/or insecticide-free ingredients which will help you in maintaining your healthy breakfast cereal diet. Buy Plum Foods organic oats here.